Failing is something I have always been pretty good at. So, I loved when 'failing forward' became an acceptable and normalised thing to do in business. Some might even say it's a necessary part of any business growth journey—and I tend to agree.
Yet, failure is still not something everyone is comfortable talking about in business, or in life in general. We recently celebrated Torii Consulting's eight-year anniversary and reflecting on this, I really wouldn't have got this business to where it is today without failing first. With this in mind, I thought I would share some of the mistakes made along the journey and how I have grown from them.
Fear as a motivator.
I started Torii when I was 26 years old, after only four years working as a Recruiter. At the time I thought how hard could it be? The truth of the matter is, that I still haven't worked that out. I saved up all of my wages to give me enough runway for at least a few months and if it didn't work out, I could always go back and get another job. Secretly, failing was my biggest fear and is probably what motivated me in the early days.
Within the first month or two, I started working with a client who, at the time, was a small start-up. Over time I built a strong relationship with their CTO. I found him good people, and to a degree, this client also became a mentor to me; I listened to what he needed and used that to develop and build a niche in a market that needed it.
From the very beginning, Torii focused on emerging technologies with a goal of helping technology-led start-ups to scale through strategy and people. The Australian start-up scene was a rapidly growing market with a major talent shortage, which made it relatively easy to bring on new clients who always needed more people, and fast.
This was great news, right?
Actually, it wasn't; given I was still so fresh to running a business and was still 'learning the ropes', it leads to a series of mistakes which played out over the next few years.
Growing a company versus growing an ego.
In the beginning, we were lean and profitable. A great list of growing clients feeding us more work than we could deliver, which of course meant we should grow, right?
To this point, I had never managed anyone; I just figured it would be easy. I would simply hire experienced people from big companies to come in and help me deliver. The first hire was 15 years older than me; he had experience and was mature enough to deal with my inexperience. We worked great together and before you knew it, we thought the time was right to hire again. And there you have it: my growth strategy. Over the coming years I started to measure my success in business by the size of the team; more people must mean I am doing well. I would hire, get them up and running and repeat.
To the most part, we had grown a great team. Very engaged in the Australian tech community, we were high-performing with a fantastic culture. However, we had an issue with inconsistent revenue; some months were up, and some months were down. When I got to the point of 10 staff, an office and all of the expenses that come along with that, a bad month was a big deal and it was incredibly stressful. This was when I started to realise my lack of strategy around growth and management was a real issue.
Essentially, I had started growing broke. My ego for growth got in the way of building a sustainable and profitable business. It was a sobering experience, having to swallow my pride, shrink and rethink how to make this work.
The only constant is change.
It's hard to change when something has been working so well for so long and doesn't appear broken. We had a niche and we had more clients and work than we could deliver, so it didn't seem like there was a problem. However, we had been doing the same thing for so long that it was hard to see from the outside looking in.
The market was shifting; it was becoming increasingly saturated with competitors offering similar services, and willing to do it at a lower rate. This coupled with the start-up ecosystem being now in full swing. There was a higher demand in an already talent short market and it became a lot harder to deliver at the same level.
Our clients wanted the best and so did everyone else. By the time we would get someone through a lengthy recruitment process that could sometimes take six weeks, by then our shortlisted candidates might already have another three or four other offers on the table. It would come down to a bidding war; who would pay the highest, who had the coolest table tennis table, etc. We were now losing a large portion of offers and it wasn't because we weren't working with great companies with great tech. It became obvious that operating as we were wasn't going to be sustainable.
A perfect storm.
The two previous issues played very well into my inexperience with finance.
When I started out, I had no idea how to get paid; I don't think I even knew what an invoice was! Luckily, I wanted to get paid, so I learnt very quickly.
I had gone from a recruitment agency job on a $60k salary, to turning over much more in a month. I had a team with wages, an office and bills; however, I had no financial education. I was learning 'on the fly' which surprisingly worked, but now looking back it is a miracle it did.
When growth and inconsistency met the change in the market, it became a perfect little storm. I quickly realised how little I knew about my runway, what was coming in, what was going out, how long we could last for if things changed or if we had a few bad months. If I was running the business like I was back then when COVID started, we would have been the first casualty.
The dark cloud's silver lining.
Though I am now older and wiser (with a few battle scars to prove it), I still haven't figured it all out. I have learnt a lot—and fast—in those first few years, and although it wasn't easy to come to terms with some of the early failures and completely pivoting the business into a new market, it has been rewarding and educational in many ways.
We have been able to shift our focus to working with enterprises, helping them change their digital landscape through engaging Torii's technology specialists and upskilling their internal capabilities. Through this, we have built strong, new and lasting relationships where we can add value at a high level, and this is something we pride ourselves on.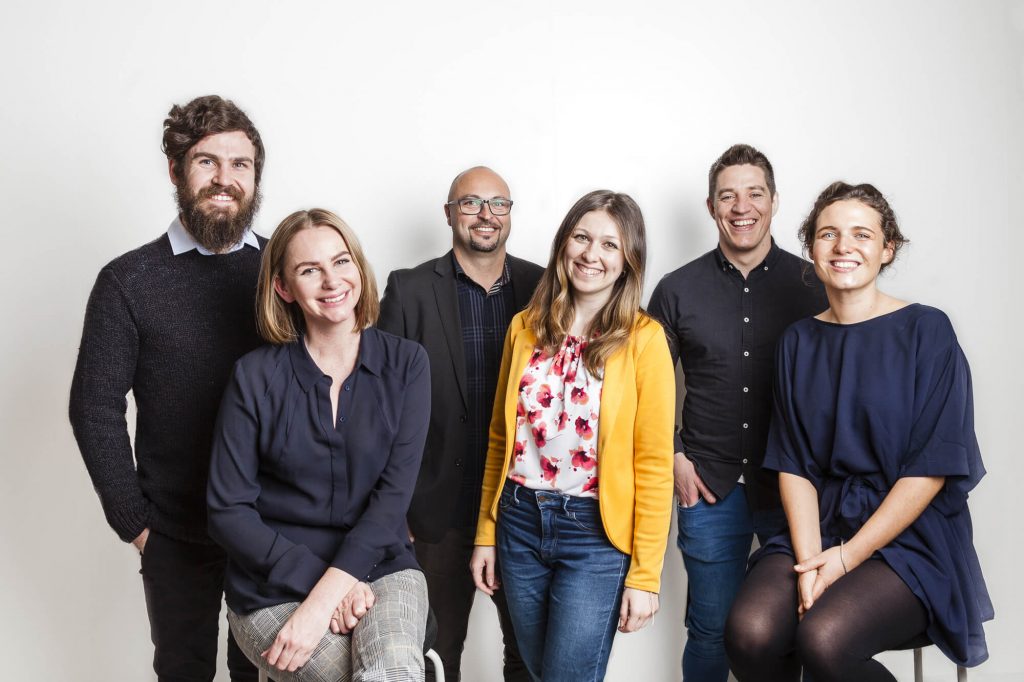 We have rebuilt a team who complement and support each other with an incredible culture. There is now a real growth strategy in place, which has nothing to do with my ego, and everything to do with growing a profitable and robust business that is durable in times like COVID.
We now have someone far more intelligent than me ensuring we know what the next 12 months look like from a financial perspective, with realistic budgets and forecasts in place to track performance and know when the time is right to grow.
The biggest benefit, you may wonder? My stress levels are far lower, and I have more time to spend with my wife and daughter. COVID has really helped with making sure I am home on time and on top of Dad duties.
Reflecting on these past eight years, I would have to say that failure has been expensive but has actually been my biggest teacher and my greatest success… and I highly recommend it.
If you found this article valuable, please share it with your network and connect with Joe Woodham here. If you are a jobseeker looking for contract or project-based work in Tech in Melbourne or Sydney, or if you are a business and would like to discuss your upcoming project needs, reach out to the Torii Consulting team via email on info@toriiconsulting.com.au.
For more news, insights and career opportunities in tech, join over 6,000 technology professionals who follow Torii Consulting on LinkedIn.
Business growth
Entrepreneurship
Business milestone